Archived Seminars Available
2022–2023 Series: Career Development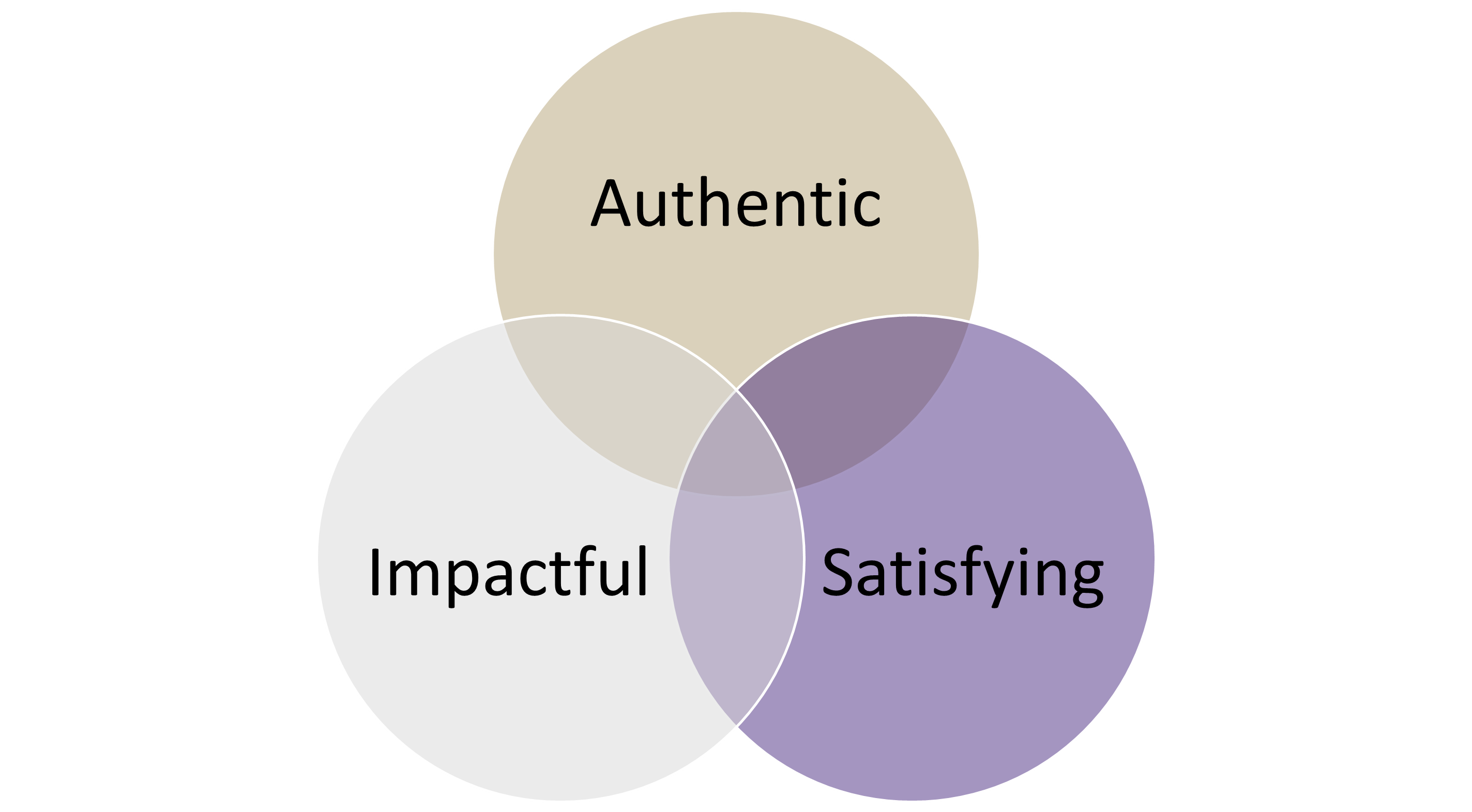 These seminars will explore how you might steer your career development and make choices using the authentic/satisfying/impactful framework. All seminars are on Zoom, held the first Friday of each month at 1PM. The Zoom link is the same for all seminars, and sent by email to all division members. If have any questions or if you can't find the link, please contact Somnath Mookherjee.
SEMINAR 1: Tips for Creating Your Teaching Portfolio
September 2, 2022 – Somnath Mookherjee, MD
Objectives
Appreciate how much teaching you do... and organize it in a Teaching Portfolio.
Use teaching evaluations to improve your teaching – AND be sure to collect all of them.
Formulate a "teaching philosophy" that enriches your identity as a teacher.
SEMINAR 2: Five "Can't Miss" Tips for Teaching
October 7, 2022 – Somnath Mookherjee, MD
SEMINAR 3: What is Your Mission?
November 4, 2022 – Neha Deshpande, MD
Objective
A thoughtful mission statement is a powerful tool in career development. In this seminar, Dr. Deshpande will help participants create (or discover) a professional mission statement to help guide authentic, satisfying, and impactful career development.
SEMINAR 4: Tips for proposing, designing and delivering a workshop
Seminar 4: December 2, 2022 – Somnath Mookherjee, MD
Objectives
Use 9 steps to create an engaging workshop.
Write an effective workshop agenda.
Avoid common pitfalls to successful workshops.
Seminar 5: How to publish a book: Working with medical publishers
January 6, 2023 – Christopher Wong, MD
Objective
In this seminar, Dr. Wong will draw on his publishing experience and lead a discussion to help lower the barrier for academic book creation. He will review some potential benefits in writing or editing a book – including having a positive, lasting impact on healthcare or medical education, collaborating with colleagues, and creating high-quality scholarly work. Dr. Wong will present practical steps to publish a book, starting with how to write a book proposal for medical publishers.
SEMINAR 6: Find Your Academic Passion and Translate it to Action
Seminar 6: February 3, 2023 – Helene Starks, PhD
Objective
One of the most prominent and common reasons for choosing a career in academic medicine is that we want to help make the world a better place through our work. We do this by taking care of patients, teaching, improving the processes of care, and a myriad of other ways. Making these efforts "scholarly" helps ensure that they have greater impact. 

In this seminar, DGIM Academic Research Coach Dr. Helene Starks will lead a discussion of "translating passion into action" and the process of starting impactful scholarly projects. This session will be helpful to mentors helping colleagues and trainees with their projects and faculty thinking of starting a project themselves.
Seminar 7
March, 2023 – No March seminar
SEMINAR 8: Using Goals and Values to Find Professional Satisfaction
Seminar 8: April 7, 2023 – Lauren Beste, MD
Objectives
1. Identify key elements of professional satisfaction
2. Assess your values and use them to intentionally guide career choices
3. Understand career choices from a holistic perspective
Seminar 9:

How to make an effective ask
May 5, 2023 – Lauge Sokol-Hessner, MD, CPPS
Seminar 10:

Using goals and values to find professional satisfaction
June 2, 2023 –  Lauren Beste, MD