Hospitalists also provide perioperative medical care and medicine consultation for our surgical and other non-medicine colleagues. Harborview is the Level I Trauma referral center for the Pacific Northwest region of the United States (5-state WWAMI region) with specialization in trauma care, vascular surgery, neuroscience, and orthopedic care. Our role in the care of surgical patients has grown with the implementation of an inpatient service in collaboration with General and Trauma Surgery to care for medically complex and frail patients admitted with multiple traumatic injuries.
Hospital Medicine Service
The Hospital Medicine Service (HMS) is our primary general medicine hospitalist-run service. Depending on time of year and hospital census, we staff with either two or three attendings. Hospitalists on HMS care for nearly 50% of all medicine patients who are admitted to Harborview. We provide 24-hour attending-level coverage for our patients through the assistance of our nocturnists. Residents (internal medicine and family medicine) and medical students (Sub I's) frequently rotate on this service allowing learners to gain experience as an independent hospitalist and providing faculty an opportunity for teaching and mentorship. The service has a team-based social worker, discharge coordination RN, and pharmacist who work with our faculty in the care of our patients.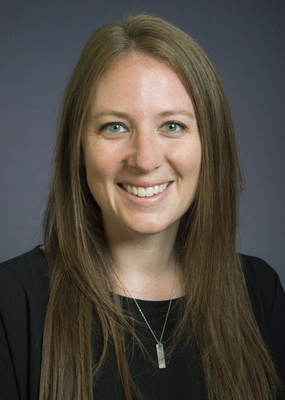 Director, HMC Hospital Medicine Service
Clinical Assistant Professor
Medicine Ward Service 
There are five medicine ward teams at Harborview: Medicine A through E. The Medicine C and E teams are staffed exclusively by Hospital Medicine faculty, and our hospitalist faculty also attend on the other teams throughout the year. The ward services are traditional resident teaching services run by a senior resident, two interns, and medical students.
Medicine Consult Service
The Medicine Consult Service (MCS) provides traditional medicine consults to non-medicine services throughout Harborview.
A single attending on service provides daytime staffing seven days per week. Consults at Harborview most commonly come from our large inpatient psychiatry services and extensive surgical services (orthopedic, vascular, otolaryngology, etc.) who consult us for medically complex surgical patients typically admitted after non-elective surgery related to trauma. Learners (medical students, medicine, and subspecialty residents) are often part of this team.
Medicine Operative Consult Service
The Medicine Operative Consult Clinic (MOCC) provides comprehensive perioperative medicine consultations to medically complex patients undergoing planned surgery at Harborview. In addition to a reputation for excellent trauma care, Harborview also serves as a UW center for excellence in elective and planned surgery, such as neurosurgery and orthopedic and vascular surgery.
Our service provides pre-operative outpatient medicine consultations and continuing post-operative inpatient consultations, with the goal of providing continuity of care throughout the entire perioperative period. We see patients on referral from our surgical, anesthesia, and medical colleagues from across the UW system. On a typical day on the service, providers spend a half-day in clinic performing pre-operative evaluations and the other half-day seeing post-operative patients in the hospital.
There are residents (medicine and non-medicine) and fellows (i.e., geriatric) who participate in the clinic and on the inpatient service, which provides a variety of teaching opportunities. The service is staffed on a weekday basis, with weekend coverage of post-operative patients provided by the Medicine Consult Service and Triage Medicine Service.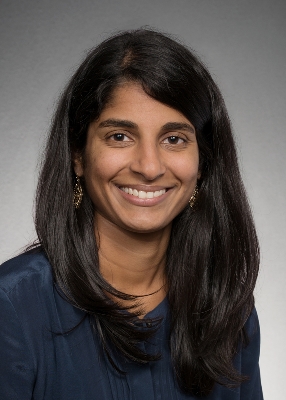 Director, HMC Medicine Operative Consult Clinic
Clinical Associate Professor
Medicine Triage Service
All patients admitted to the inpatient medicine services flow through the medicine triage attending. The majority (85%) of our inpatient admissions at Harborview come via the Emergency Department (ED). The triage attending plays an important role in maintaining good ED flow and assuring a safe transition from ED to inpatient care. The triage doctor is also responsible for facilitating admissions from our primary care clinics and transfers out of the ICU. Since Harborview is a referral center, the triage doctor assists in coordinating the transfer of patients from outside hospitals who require a higher level of care.
Medicine Polytrauma Service (MPS)
MPS provides comprehensive hospitalist care to polytrauma patients in a collaborative team model (1 Attending Physician partnered with 1–2 Advanced Practice Providers) with a daily census of 15–25 patients. This service accepts patients transferring out of the Trauma Intensive Care Unit who have ongoing acute care needs, and often involves peri-operative care and coordination of multiple surgical sub-specialists. Typically, patients have sustained multiple traumatic injuries (multiple orthopedic fractures, spinal fractures, facial or rib fractures) and may have additional complex acute or chronic medical care needs.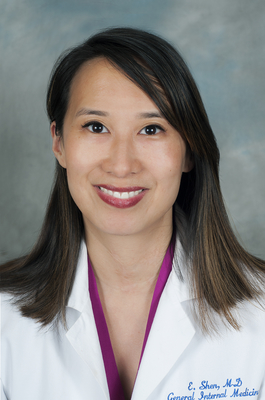 Director, HMC Medicine Polytrauma Service
Clinical Associate Professor
Nocturnal Medicine Service
We rely on a dedicated nocturnist service to provide critical continuity for all of our services overnight. Many interesting patients are admitted in the evening at Harborview, the vast majority presenting with new problems to the Emergency Department. The nocturnist service is also a teaching service. Learners work with our night attendings on new admissions and any cross-cover issues that arise. Middle-of-the-night chalk talks are common.