Overview
We provide medical care to outpatients and hospitalized patients in a wide variety of settings including three academic medical centers, Pioneer Square, several University of Washington Physicians neighborhood clinics, even in patients' homes and homeless shelters.
In addition to being outstanding clinicians, our faculty provides an impressive amount of clinical teaching to medical students and residents and for which they regularly receive numerous prestigious awards.
Faculty in the division have also achieved national prominence for research on a wide variety of important clinical problems such as heart disease, Alzheimer's disease, respiratory disease, cancer, diabetes, and many others.
Vision Statement
The University of Washington Division of General Internal Medicine will continue to be known as one of the two or three most outstanding divisions in the United States. Its reputation will be based not only upon achievements in research, medical education, and clinical care but also on its balance in maintaining excellence in all three areas.
Division organization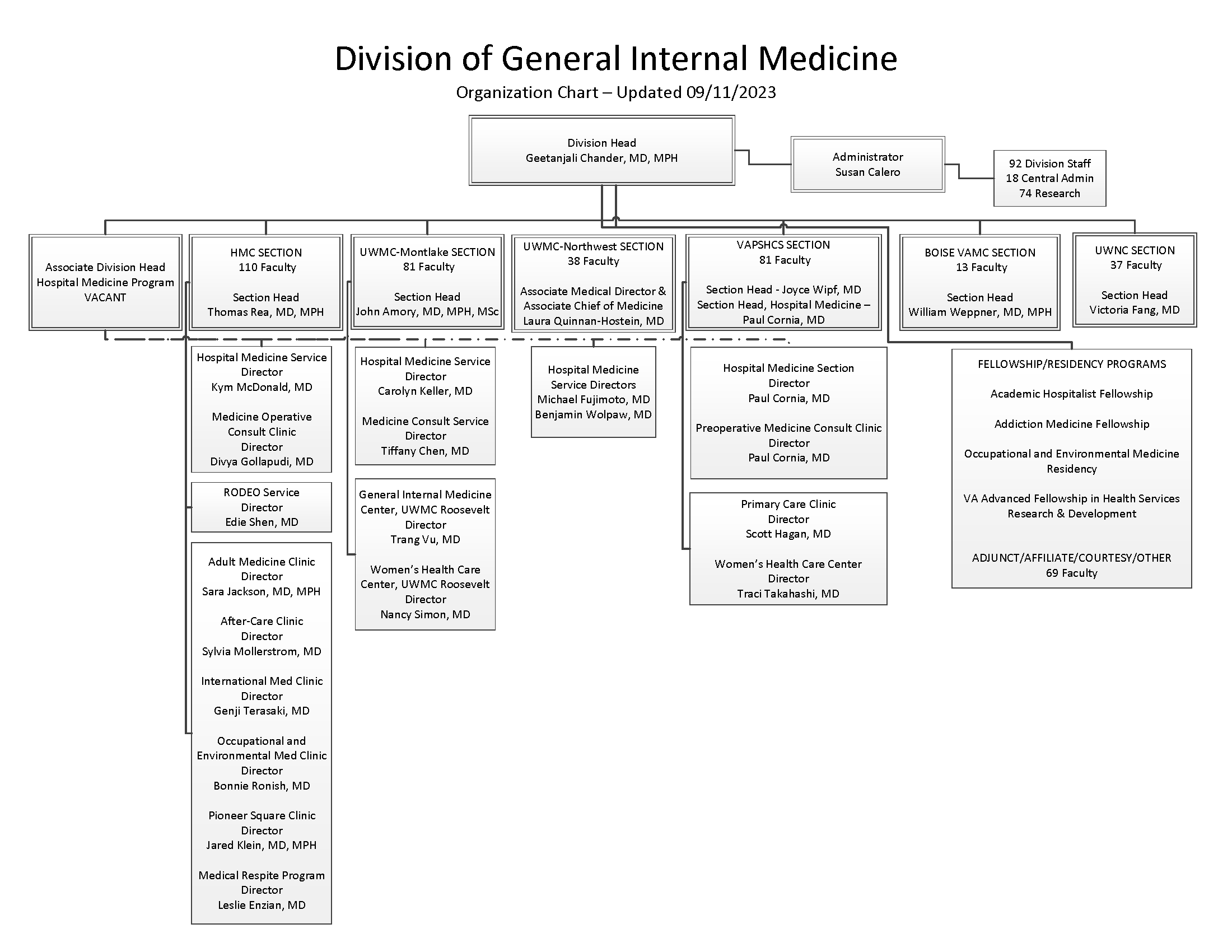 Contact Us
Division of General Internal Medicine
Harborview Medical Center
325 Ninth Ave
Campus Box 359780
Seattle WA, 98104
Phone: (206) 744-3391
Fax: (206) 744-6988
MAKE A GIFT
GIM Research Fund and Discretionary Fund
Help support our missions to provide quality care and make new research advances!
Recent awards